Solo Acoustic Musician Lecturer Songwriter Storyteller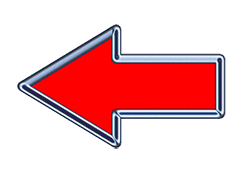 "... the musical and emotional authenticity of the performances carries the ring of absolute truth." - Blues Revue.
University of Chicago Blues Fest
Electro-Fi recording artist Fruteland Jackson is a HistoryMaker (www.thehistorymakers.com).
A musician, author, storyteller, and oral historian, Jackson plays traditional acoustic blues and other traditional styles. He is a five-time Blues Music Award Nominee and recipient of the Blues Foundation's "Keeping the Blues Alive" award. Since 1992 he has presented the award-winning *All About the Blues Series- Blues in the School Programs. Fruteland works to bring more music education to our schools. His program motto is "Try, Trust, and Triumph."
Fruteland plays acoustic guitar, focusing on pre-war and post-war blues ranging from Robert Johnson and Big Bill Broonzey to Memphis Minnie and Elizabeth Cotton, ragtime, and other blues styles.
Fruteland's latest CD," Good as Your Last Dollar," was nominated for BMA in 2020 for Best Acoustic Album and Best Acoustic Artist on Electro-Fi Records.
Fruteland debuted his new Storytelling CD release" Singing the Blues with Stories Vol. I" This CD Includes Stewball (The Blind Racehorse and The Life and Legend of Robert Johnson. Available on IT Records.
"Fruteland Jackson is foremost an entertainer, a man who knows how to tell a compelling story and mesmerize an audience with his tangy tales to make them laugh." "He knows who he is. He toured with Honeyboy Edwards, Robert Lockwood Jr., and Homesick James. He is an artist." – Living Blues Magazine - Ask Alexa to Play Fruteland Jackson's new CD.
773-366-2271
Alsip, IL 60803
"Jackson's secret weapon is his song-writing; his mastery of prewar idioms is frightening in its totality Jackson's secret weapon is his song-writing" - Blues Revue
Horse Theif Hollow, Chicago
" Forthright and intelligent. singer-guitarist Jackson has the style and improvisational instinct to carry on as one of the premier acoustic blues artists today. " "Chicago folk-blues ambassador Fruteland Jackson..." DownBeat Jazz Magazine
"But speaking the language like a native is something else entirely, and Fruteland Jackson knows how to do both — and how to translate for the rest of us."
Old Towne School Of Folk Music, Chicago
Buddy Guys Legends, Chicago 1993
Fruteland Jackson - Good As Your Last Dollar - 12 - Blues 2.0
Fruteland Jackson
Blues 2.0
Listen Now
"Jackson's plaintive and anguished vocals extolling the fact that he still considers himself a "modern-day slave", the starkness of the delivery further enhance by a chanted chorus, the solitary instrument a "big boom drum". - Blues in Britain Magazine
Buddy Guy Legends, Chicago,Il
Blues in the Schools Programs
Blues in the Schools Programs
Lecture Performances and Storytelling
Past visits in Chicago and its suburbs include

:
Washington County Juvenile
Mariette, Ohio
Library Adult Programming
"The Emergence and Evovlement of Blues Music in American Culture"
The African Connection - "NOMMO" Power of the Spoken Word.

The Sotherhern Legacy - Mississippi Delta, East Texas, and Piedmont Regions - W.C. Handy, The Father of the Blues

The Urban Conversion - The Great Migration, Chicago Blues Tradition, Roots of Rock and Roll - Legendary Blues musician Willie Dixon - Q and A
American Library Association, Lyons Public Library, Palos Park Library, Anaconda Public Library, Glen Ellyn Public Library, Bensenville Public Library, and South Holland Library. Alsip/Marionette Public Library, Midlothian Public Library, MT Prospect Public Library, Vernon Area Public Library District, Libertyville High School, Waukegan Jewish Museum, and the Levy Center for Seniors.
Past visits in Chicago and its suburbs include

:
Explore Blues Music Through Song and Lecture
"Blues 101" is a "How to" guide on the presentation of Blues in School programs (BITS). This DVD contains three high-definition videos for elementary, middle, and high school grades. This program assists educators, artists, and other interested parties in keeping Blues music alive with an approach and proven methods to reach students.
Fruteland Jackson has over 30 years of practical, hands-on experience transmitting blues culture to the next generation through lectures, performances, and workshops, reaching over one million students. Downloads are available BELOW.
We aim to foster and create a more profound and greater awareness of Blues music. This "Blues 101" bundle contains three high-definition videos for elementary, middle, and high school grade levels with presentations by musician and oral historian Fruteland Jackson. "Blues 101" assists educators, artists, and individuals interested in Keeping the Blues Alive. This bundle contains supplementary information and content on organizing and administering Blues in the School programs in the classroom.
​
INTRODUCTION:
Chapter 1 BITS FAQ.
Chapter 2 GETTING STARTED
Chapter 3 STUDENT SELECTION
Chapter 4 PREPARATION AND PRACTICE
Chapter 5 Programs and Workshops
Chapter 6 Lesson Plan Outlines
Chapter 7 Public Relations
Chapter 8 The Funding Sources
Chapter 9 Program Cost and other information
Chapter 10 Blues Bibliography and Recordings
*Complete Liner Notes
*Blues in the Schools Activity Book (3rd thru 8th Grades)
*Original Blues Poetry
* A Brief History of Blues in the Schools Programs in Chicago
​
"Blues 101" D

igital

Version Bundle
$24.95

Mp4

Video
"Blues 101" D

igital

Version Bundle
$24.95

MOV Video
A link to supplementary materials for the DVD will be emailed within 24 hours after the purchase.
Email us for international S and H rates
News,Awards,Journals and Misc
Memphis_Minnie_Where_is_My_Good_Man_At
Where is My Good Man At
Ask Amazon Alexa to Play Fruteland Jackson's Music
Five-Time Blues Music Award Nominee
Play on Youtube or ask Amazon Alexa
Tell Me What You Say
Click here to buy this CD
Blues 2.0
Click here to buy this CD
I Claim Nothing But the Blues
Click here to buy this CD
BMI © Warimo Music Publishing Company
Complete Song List/Lyrics to Original Titles